The video game of Martinique's yoles tour

The video game of the yoles race.
The Martinique yole race is a regatta that has existed for over 30 years. This event is the most important in Martinique and takes place for a week on a race of seven stages.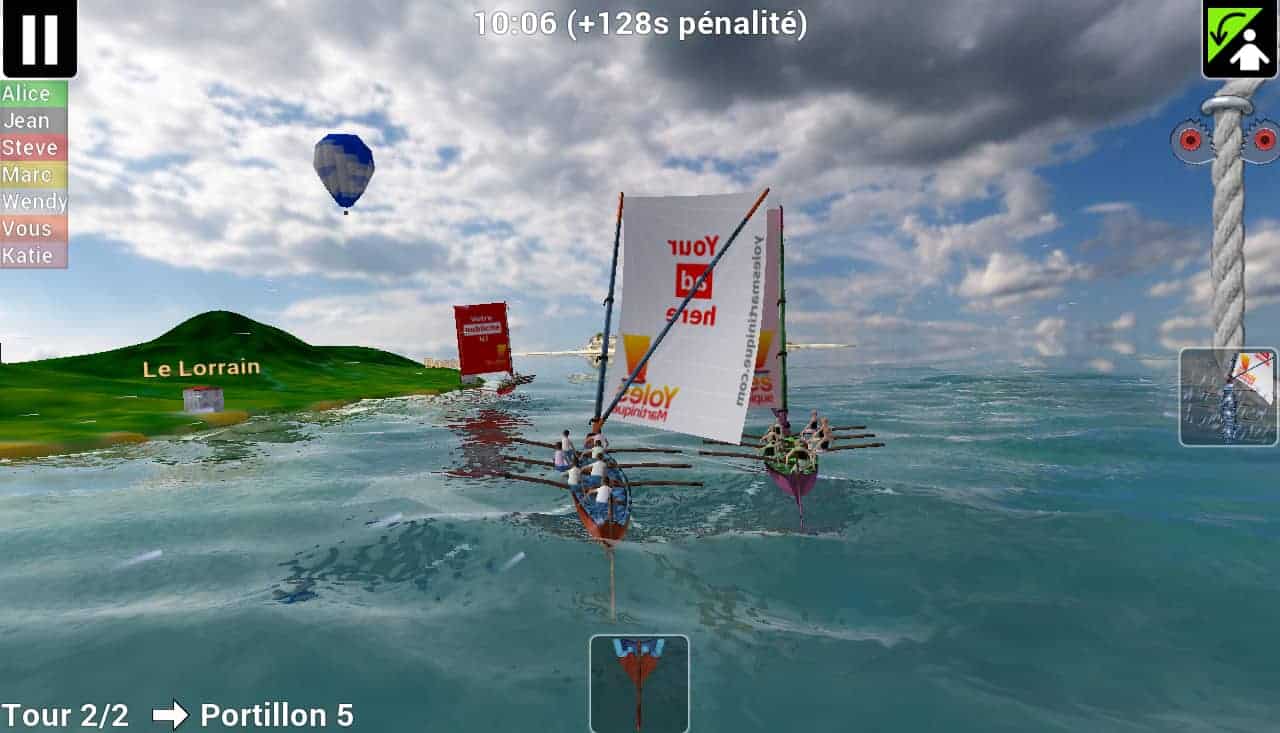 Approaching Saint-Pierre
The yoles pull a last edge to go around Saint-Pierre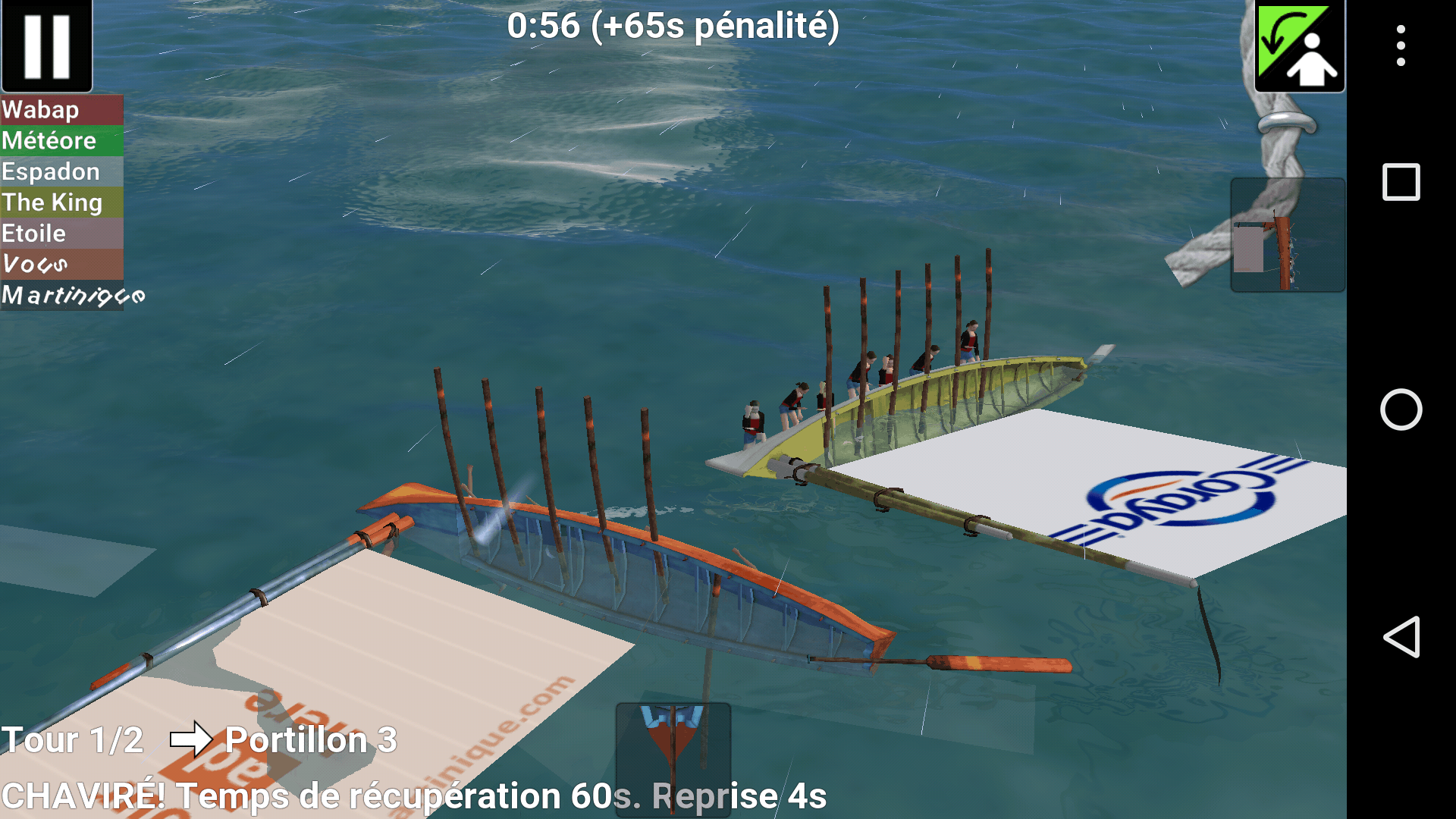 The yoles sink
Sink is almost inevitable when two yoles touch each other.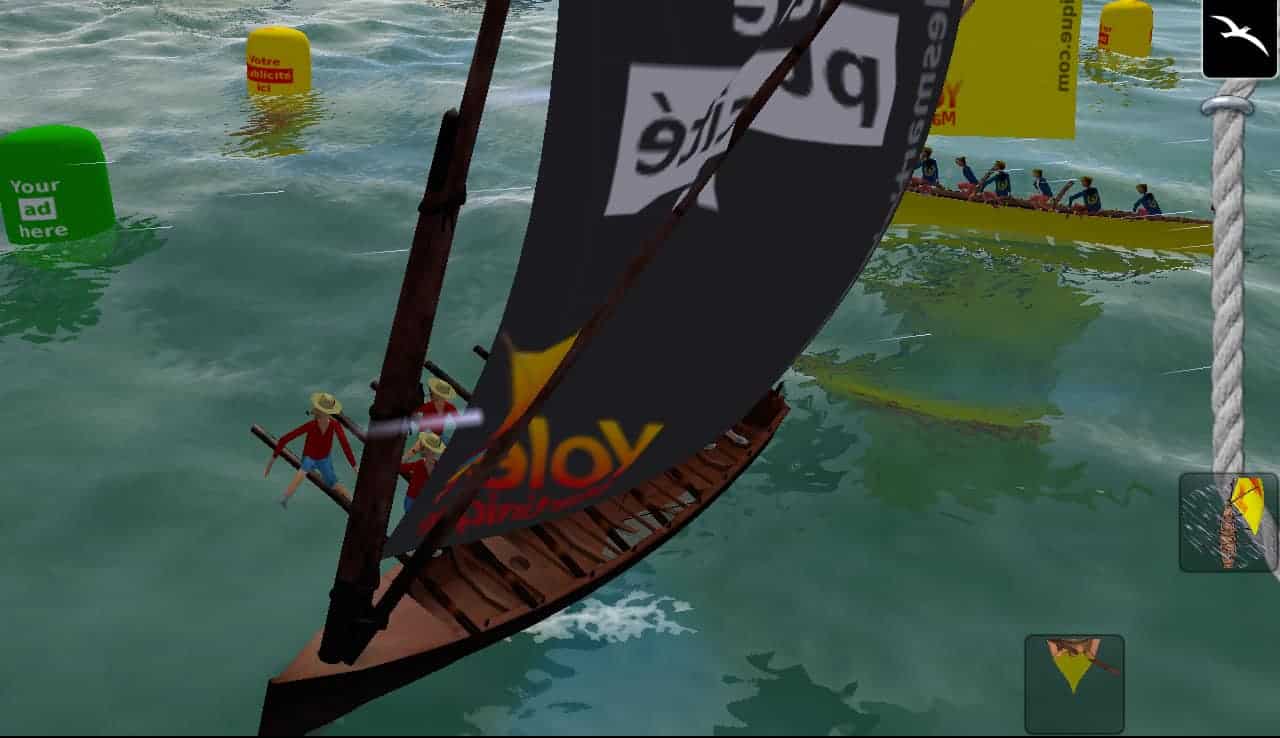 All sail outside
A wise choice of course and a well-lined sail to win the race.
The origin of Yoles Martinique
Want to sponsor an yole ?
It's easy, contact us now
Subscribe to our newsletter for the latest updates!
What is Yoles Martinique?
Yoles Martinique is a simulation that allows you to virtually experience a race of yoles boat on your smartphone or tablet.
Yes, the game is free and will remain free. However, some feautres will be chargeable and available in our online store.
The Yoles Martinique game is updated every year. Either with the addition of new races, or fix some bugs.
How to sponsor the game ?
You can sponsor an yole or display your brand on the many billboards in the game. Contact us for more details.
Yoles Martinique - The video game of Martinique's yoles tour